Spirit of Truth Radio Arts Announces.
Casting the net is proud to be a strategic partner with WCAT radio. WCAT is an online radio station based in St. Louis Missouri. Please check out their website at http://www.wcatradio.com.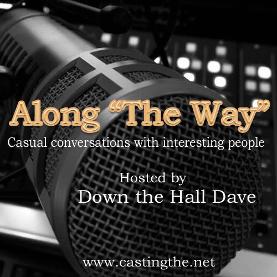 Get Along "The Way" Delivered to your inbox.
Know when new episodes of Along The Way uploads it next casual conversation. Sign up for our new Email newsletter and have delivered to your inbox.
Introducing Somewhere "Along The Way"
Somewhere "Along The Way" are 2 minute meditations and inspirational stories. I hope you enjoy them. Here are the first three episodes.
Along "The Way" is now on more platforms.
Casting The . Net is building its audio prayer Library
We will be adding these prayers as soon as they are ready so please check back and check out the Audio Prayer Section.